Why Digital Marketing for Dental clinics is Important ?
If your dental marketing approach isn't entirely digital, it's time to revamp it.
Digital marketing, which is defined as all marketing endeavours centred on an electronic device or the internet, enables dentists to engage with patients via search engines, social media, email, and their dental office websites.
According to Internet Live Stats, Google processes about 3.5 billion queries every day.
This number undoubtedly includes persons looking for a dentist in your region.
Using only traditional marketing strategies such as direct mail and radio commercials prevents you from contacting current and prospective patients.
Continue reading to learn why digital marketing is vital for your practise.
Dental practises can benefit from digital marketing.
It is less expensive to market online.
Maintaining a profitable dental practise necessitates keeping an eye on the bottom line.
As a result, according to HubSpot, outbound leads cost 49 percent more than inbound prospects. This makes logic when you think about it.
For example, if you launch a direct mail campaign, you'll have to pay for design, printing, and shipping. Email marketing, on the other hand, has far lower overhead, making it more cost-effective.
Determine your target market.
The key to successful dental practise marketing is defining your desired patient base. This is made simple by digital marketing, which allows you to see which pages on your website, blog, and social media profiles are the most popular.
When you know what information people are reading and sharing on social media, you can adjust your marketing messaging to match their needs.
Creating marketing content that speaks to your target patient demographic will keep your waiting room filled.
Right now, digital marketing is the most effective strategy to promote your clinic. It's important to modernise your outdated dental marketing strategies so you don't send patients to your competitors unwittingly.
Inbound marketing outperforms outbound marketing.

Your dental marketing efforts are classified as either inbound or outbound marketing.
Inbound marketing is the technique of engaging potential patients with material created by your practise and directing them back to your website.
Outbound marketing, on the other hand, forces you to seek out potential patients and compete for their business.
5 Highly effective ways to use Digital Marketing for Dentists
There's no denying that Dental Website, Dental digital marketing , Dental social media marketing and Dental SEO are the important marketing platforms for dental practices.
As a matter of fact, many would demonstrate that it's vital for biz's success in today's era.
But anyone with a Facebook page or an Instagram account knows that reaching peak popularity is not as simple as sharing just a photo or adding a hashtag.
So how can you run a successful practice while managing winning social media pages? and what your website needs to have to get more leads.
Learn about 5 ways to effectively use Digital Marketing for Dental Practices and also web design Tips to Generate more Leads.
Let's Begin with web design Tips for dental Practices:
1.Custom Dental Website Design That Connects & Converts
No matter your practice style, your dental marketing strategy starts with a high-converting dental website design.
We listen to what makes you unique, then translate that into a custom design that persuades more new patients to choose you.
The Purpose of Custom Dental Web Design
Your website design should advance the branding of your practice. It should reveal its tone and focus. It must be contemporary, inviting, and awesome looking too.
A balance between Design aesthetics + Content Messaging is what we must thrive for when building websites.
Additionally, it must also load quickly, be mobile-friendly, and be optimised with Dental SEO.
It must be easy for the visitor to navigate and get to the content they're looking for. In other words, your website should be able to convert website visitors into new patients.
Custom Dental Website Design:
Your dental website design is the first thing visitors see. Naturally, everyone has an opinion about what makes a "good" design. Digitallydiv Agency takes a practical approach to website design.
Great dental website design alone doesn't produce new patients. Most dental website companies are fixated with design.
Too fixated and dated designs, in fact. they treat a website like a piece of "digital art."
However, Just Nice looking websites do little to actually convert website visitors into new patients.
This too much keen on Design attitude overlooks a simple fact: Great and Unique dental websites alone don't produce new patients.
Agreed, poor design can turn away the best, most profitable patients. However, we are talking about the balance.
Balance between design and content/messaging for every State of your Customer Behaviour is what needed for Highly-converting Website.
It is essential to study visitor behaviour and design to the needs of potential new patients.
Unique Selling Proposition
A unique selling proposition is a positioning statement made by brands that distinguish them from their competitors. In other words, compared to other brands in your niche, your USP is a declaration of what makes you special.
Lead Magnets
Your website users will very rarely buy from you straight away. You'll need to build up some trust before they do. This is why it's a good idea to offer them something in return for their contact details.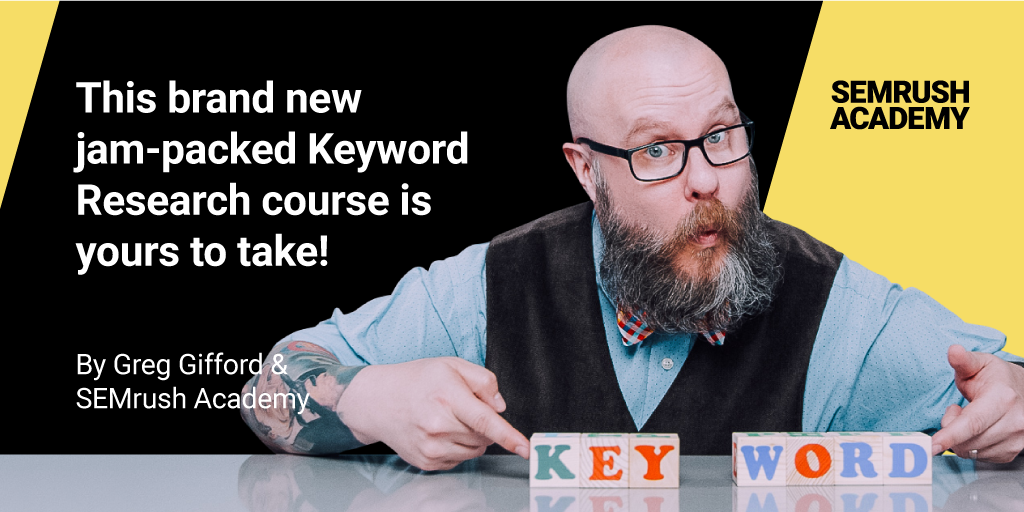 2.Dental SEO
Why is Dental SEO important?

Today people (much like other customers) begin their searches for Dental care Or "dentists near me" online.
They use search engines like Google to find "Dentist in [their city]" or look for information like "when to get a wisdom tooth extracted". Or Oral hygiene-related queries.
They'll read through the search results, then choose the one that's most relevant to their needs.
This means if you want those searchers to get to your dental clinic, you need to rank well for the keywords they're searching
3.Dental Blogs
Write Blogs on Promote oral health care quick tips and tricks about Oral hygiene, Gum health, Teeth whitening , cosmetic Dentistry, sleep Dentistry, Dental Surgery, Emergency Dental services, foods to avoid to keep Oral health , and many more things about Oral Health.
Dental practices must Write blog posts that educate your clients on things that could harm their Teeth and Gum and what to do if their kids fall break their teeth Or about wisdom tooth extraction.
Write Blogs on Promote Oral health care quick tips and tricks about Oral health, food and many more things about the teeth and Gum.
Blogs are a necessary part of dental practice's Online marketing/Social media marketing.
There are some talks out there as to whether blogging is still relevant in today's social media marketing scenario.
Regardless if you are a small business or a multinational company, blogging is integral to your online content marketing strategy.
Here are 4 reasons you need to blog:
>Drive traffic to your website
>>Increase your SEO
>>Position your brand as an industry leader
>>Develop better customer relationship
Dental niche-related blogs are absolutely needed.
Not only are blogs a great way to share information, but they have tremendous SEO value because the keywords and phrases used to demonstrate a practice's offerings and make the content very attractive to Google and other search engines.
Any Business needs to own its content, and there's no better content to own than blogs posts.
The blog posts can drive traffic to your website when linked to Facebook Posts or LinkedIn posts.
Dental Clinic Blog Ideas.
Kids tooth habits focused blog posts
Dental practices must Write blog posts that educate your clients on things that could harm their ORAL HEALTH and what to do if their kids have teeth and Gum issues.
Oral Health Blog posts
Write Blogs on Promote oral health care quick tips and tricks about teeth and Gum health, food and many more things about the teeth and Gum health.
How to avoid cavities and gum Infection and so on..
Write Blogs on Promote oral health care quick tips and tricks about teeth and Gum health, food and many more things about the teeth and Gum health.
4.Social Media Marketing for dentists
1.Which social media platform should Dental practices must use?
The most important platform is still Facebook because of the platform's reach and a Dental practice's ability to target its audience.
Next in the Line are Instagram and LinkedIn. Social media lets Dentists showcase the care and highlight the patients who've benefited from their medicine.
Dental practices can show behind-the-scenes aspects of the work, and educate people so they can take better care of their teeth and Gums.
Social media also allows Dental practices to highlight the team and let others get to know them as both Dental professionals and members of the community.
Social media is one of the most important ways Dentists Or any business can communicate today.
Social media allows Dental Practices to keep clients informed about their hospitals, such as providing the new timings or new services added, and so on.
It also lets Dentist engage with clients through stories of actual patients, grow clients' knowledge by sharing important health information and fun facts about Oral Health and the hospital staff, and demonstrate the hospital's state-of-the-art technology.
2. Social Media Marketing for Dental Practices, What do dentists write Or Post?
1.For sure, pictures of patient's before and after pics: Dental practices can take a tonne of pictures with their clients.
Dental Practices can have Patients-photo forms that they can ask clients to sign when they come in, and most people are much receptive to doing that.
Then keep a library of your interesting photos so you can use them as and when required.
2. The success stories about critically ill patients do the best.
3.Authentic content that demonstrates the practice's brand is a must. Tell the stories of your clients and let new patients feel the social climate of the practice.
Use pictures, ask questions, and respond quickly with well-thought-out responses.
4.Several types of content yield positive feedback for dentists like practice and community service news (such as in-house fundraisers for wisdom tooth awareness and so on), meet-the-in-house-technician features, patient profiles showcasing success stories and interesting cases, personal stories from staff members, and staff photos that show our dedication to caring for teeth and Gums.
3.Schedule content in advance
The first thing to do is to look out a month ahead to see whether there is a special day or a celebration.
Then decide what content, if any, you want to build around that event, whether it's a video or a blog or just a couple of memes.
Seasons and holidays can drive a lot of what Dentist can post.
For instance, around school Holidays seasons, there's an upsurge in kids getting teeth and Gum tested so dentists can schedule posts about Kids Teeth health during those times.
Also, certain holidays drive particular kinds of posts.
For instance, people whiten their teeth around Christmas time, so dentists have posts leading up to Xmas about how people really need to think about whitening their Teeth and looking beautiful for the parties around the corner.
4.Consistent regular posts are the key!
It's important that posts have some regularity. create themes for certain days of the week where people expect certain things-Tuesday is Teeth Whitening Tuesday and so on. People love to talk about themselves.
Pose questions to your followers about their oral health habits that encourage them to "like" or comment on the post.
#MondayMotivation – Post a motivational quote every Monday.
#WellnessWednesday – On Wednesdays, share a health tip.
#ThrowbackThursday – Share photos of yourself or staff members as kids for Throwback Thursday.
Once every week or two, Dentists can also post a "Did you know?" video where mentions a cool fact related to an exotic animal.
Team members can take turns creating these posts so people begin to recognise hospital staff while learning something interesting.
The bottom line is that Create good, interesting , and honest content that helps your audience, and interact organically.
How To Build Consistency in Posting in social media networks?
Let's round it up with how to build consistency:
1.Create a Content Calendar: Dental Social media isn't all about you, it's about your followers. Test and study the content that works and add those types of posts to your calendar.
2.Set Realistic Goals: When planning your calendar, make sure you don't get too excited and set unrealistic goals.
3.Make Use of social media scheduling Tools: There are many tools that can help you schedule your posts for months ahead. Tools like Buffer, Zoho social ,Hoosuite Etc can save your time in posting regularly on social media.
4.Watch Your Engagement: Now that you've scheduled the time to post, you need to plan and schedule the time to interact with your followers. It's called social media for a reason.
5.Social Media Marketing for Dental Practices -What to post?
Your Patient's Accomplishments
The success stories about critically ill patients and stories of how they recovered Under your care.
SHOWCASE REAL PEOPLE
One of the best ways to catch their attention and get them to engage with your practice is to share photos and posts about real people. Your staff, your patients, yourself. P
ut faces to your practice. Be real. You might be surprised to see how much engagement a simple post like the one below wishing a staff member a happy birthday actually gets.
Dental Practice and community service news
News Articles Such as in-house fundraisers for sleep dentistry awareness, wisdom tooth extraction, any offers, teeth whitening, Oral Health ebook downloads Etc
What not to post
Just as significant as what to post, is what not to post. There are some things that you should avoid on your Dental Practice Facebook page OR Insta page, such as:
Graphic pictures of dental cases
While you may find photos of your extreme cases interesting, your patients will find it off-putting. When in doubt, don't post it.
Pictures of dental equipment
This can be a source of anxiety for many patients. There's no better way to discourage a patient from scheduling an appointment than by posting a picture of the scary drill they fear!
Overly personal posts
It's perfectly fine to present yourself in an approachable manner, but keep the overall tone of your social media accounts professional and don't indulge in too many personal details.
Over to you…
Are you a Dental Practice owner Or a Dentist looking to build your website and Marketing your Practice? Digitallydiv is a Web design & Digital Marketing Boutique in Melbourne specialised in Web design, SEO, and Social Media marketing...Contact us at +61 0428247791
Is your website converting new patients?
Get a free no-obligation review of your website and receive an unbiased analysis of your current website and online marketing strategy. Request your review here.
Are you a Dentist and Ready to Grow your Business?
We help you Amplify your Dental Practice's online Presence